Dansk Arbejdsskadeforsikring A/S is a specialized intermediary of statutory workmen's compensation insurance in Denmark.
We work through brokers and agencies and represent one of the world's largest insurance companies: Axa France Vie S.A.
Through knowledge, stability and security, we contribute to ensuring that the Danish workforce can go to work safely.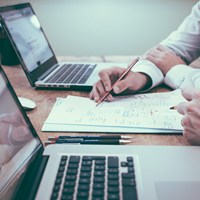 Experience
We use our knowledge to improve the safety of employees through dialogue with the company.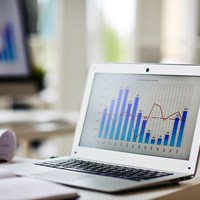 Analysis
We compare experiences with market data and thereby ensure attention to development.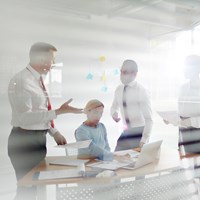 Transparency
We share our knowledge with customers, agents and brokers. Only then can we improve efforts and results.
We build our business on more than 25 years of experience from the Danish market of workmen's compensation insurance. With our solid experience our work is always based on thorough analysis. This guarantees that our customers will receive competent counseling. 
For many years our actuarial department has provided assistance to large Danish companies and to a large part of the Danish municipalities. We place emphasis on experienced consulting, through analysis and risk management, claims prevention and transparency in order to create the best possible insurance program for our customers. We believe that the customer knows their own risk best, and are happy to assist in the dialogue about measures that can improve the safety of employees.
"We wish to offer simple, long-term and easily accessible solutions to the market"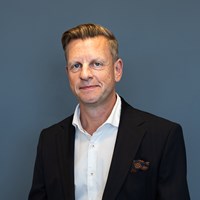 CCO
Søren Fink-Jakobsen
Dansk Arbejdsskadeforsikring Agency was founded in 2016 with the aim of creating a safe and solid capacity in the Danish market for workmen's compensation insurance.
For a number of years, the founders have been engaged in the operation of specialized agency business, in cooperation with Danish and foreign insurance companies.
We focus on creating efficient and transparent products and structures for the benefit of both customers, the brokerage and agent industry and insurance companies.
Vision
We will serve professional advisors through effective,
individual and flexible solutions for the benefit of the insured.
Mission
We help people with relevant and stable solutions. We do this through competent employees and efficient processes.

Axa France Vie S.A.
France Vie S.A. is a life insurance company in the AXA Group and thus part of one of the world's largest insurance companies. AXA has chosen to exclusively serve the Danish market for workmen's compensation insurance through its cooperation with Dansk Arbejdsskadeforsikring Agentur A/S.